Equestrian Pest Control Services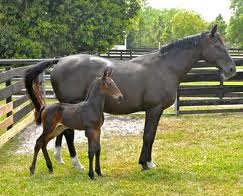 We Specialize in Safe, Customized Equestrian Pest Control.Tropical Pest Management offers services that are equestrian friendly! We specialize in fly, spider and rodent control for ranches and equestrian facilities.
Tropical Pest Management has been treating and maintaining Equestrian Ranches for the past twelve years in South Florida. At Tropical Pest Management, we recognize that your horse is a beloved companion and friend. Therefore we offer only the safest pest control services available for you and your pets.
Our pest control and prevention options help your horse decrease stress, related to many pestering insects; such as Gnats, flies,fleas ticks, lice, mites, mosquitoes, rodents and many more. Prevention methods are needed around the stables and surrounding premises.
The costs of not maintaining pest management can really add up; costs such as food which can be contaminated by rodents, insects, birds and raccoons can cause extensive and costly damage to your buildings and ruin expensive equipment and tack. These pests are often carriers of a wide range of diseases, which can be passed on to humans and pets. Some diseases can even be deadly.
Tropical Pest Management uses a combination of mechanical and chemical pest control and prevention. The mechanical method involves the use of tamper resistant rodent bait stations, bug zappers, insect traps and insect paper strips. The chemical method involves the use of a few chemicals, all of which are EPA labeled safe for grazing horses and pets. Stirofos, when added to a horse's feed on a daily basis, kills horsefly and stable fly larvae hatching in the manure and is safe for your pet. We also use granular fire ant bait that is also EPA labeled safe for grazing horses.